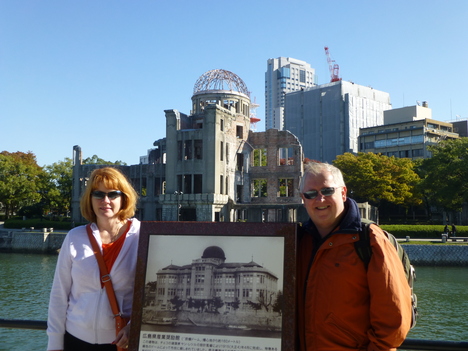 Today there were no clouds in the sky! The couple from Australia were very friendly, cheerful and active. They enjoyed walking around Hiroshima and Miyajima so much.
The leaves of the trees in Peace Memorial Park have already started changing their colors.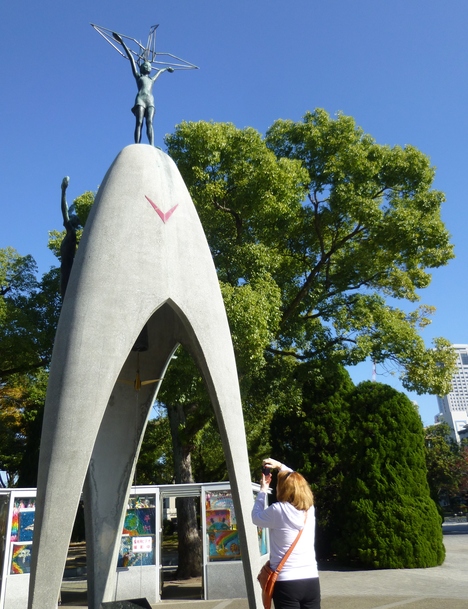 This is the most famous monument in the park which is dedicated to a girl named Sadako, and other children who died of leukmia and other a-bomb related diseases.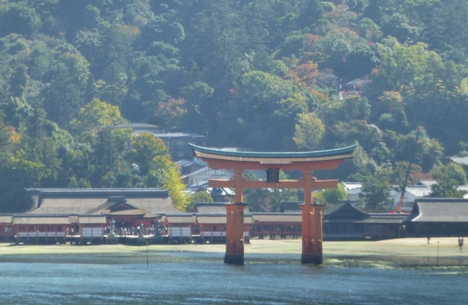 We visited Miyajima island when the tide was becoming lower.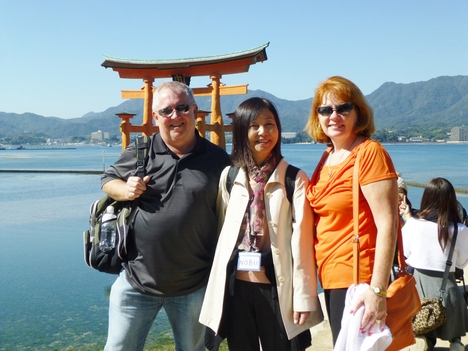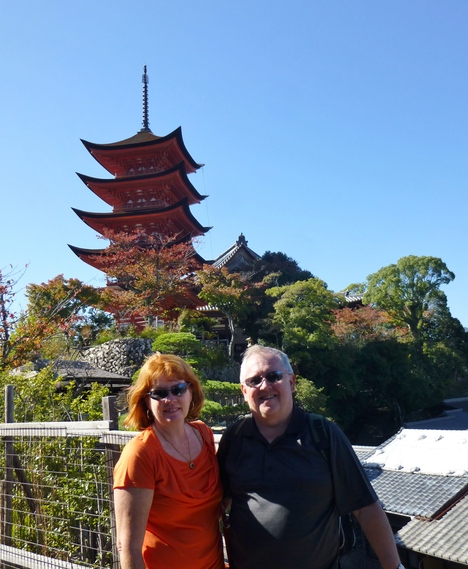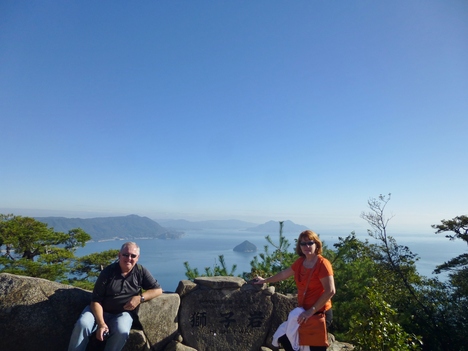 We took a ropeway to Mt.Misen. The view was really wonderful!!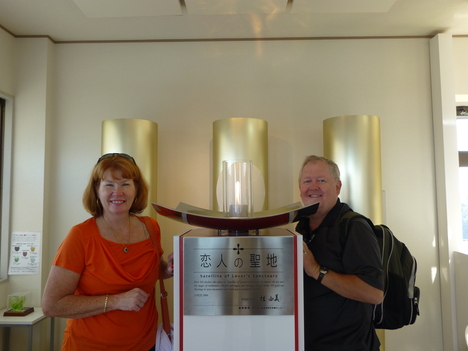 This is "Fire of Oath" at Shishiiwa Ropeway Station.
They lit up the fire together to again pledge their eternal love!
Look at their lovely smiles!!
Thank you very much for joining the tour, Marcia and Robert.
Please visit Hiroshima again!!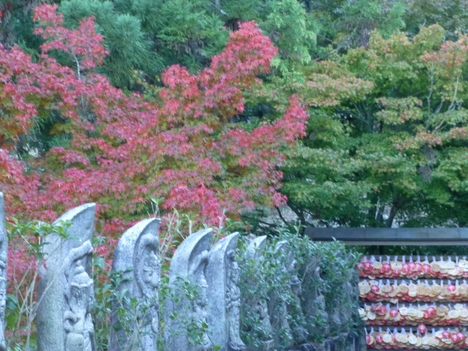 The maple leaves in Daishoin Temple have also started turning red.
Miyajima will be very crowded soon with a lot of people visiting to enjoy autumn leaves.
# by miyajimawalks1168 | 2014-11-05 10:46 | walking tour